Country Two-Step Bootcamp with Country Dance X at Moonshine Beach
Wed Jul 24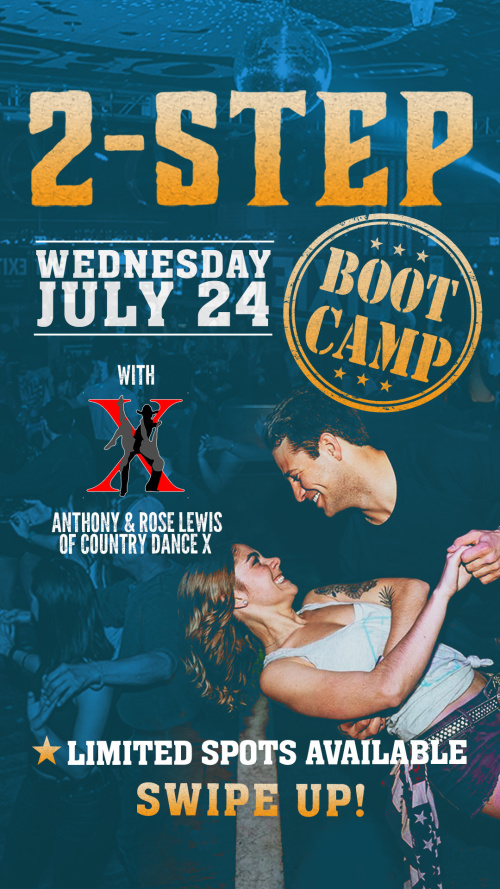 Event Description
Join Anthony and Rose Lewis, professional country dancers from Country Dance X in Houston, TX as they bring you their TWO-STEP BOOTCAMP!

We'll take you from the basic steps and concepts of Two Step through everything you'll need to get out on the dance floor with turns, spins, hand changes and more.

This is a Novice to Intermediate level class! Everyone from beginners to intermediate level dancers will have a great time and benefit from Anthony and Rose's unique, entertaining and creative teaching style.

If you're brand new at Two Step, no problem. We'll start with the basic steps, rhythms, and turns that you'll need to get started "on the right foot". Anthony and Rose are full time professional instructors and have literally taught thousands of people just like you to look and feel confident on the dance floor.

If you've danced Two Step before and know some variations, Anthony and Rose will be breaking down some cool variation along with giving you tips and tricks for better turn, partnering, connection, and the little known Two Step tricks that make all the difference.
Wednesday, 7/24 @ 6-8PM