MORGAN LEIGH BAND WITH STEPHEN RAY AT MOONSHINE BEACH
Thu Jul 25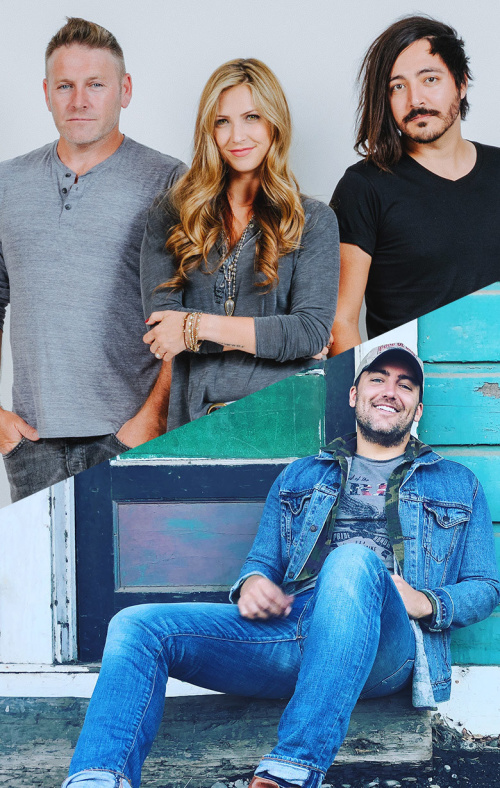 Event Description
Morgan Leigh Band is one of Southern California's hardest working high energy country bands! Performing all of your favorite current country hits as well as their original debut album "Trouble", they keep the party rocking all night long. Morgan Leigh was a contestant on American Idol S12 and S14, Texaco Country Showdown State Winner, nominated for Best Country/Americana by San Diego Music Awards, and National Anthem performer for PBR Finals Las Vegas, PBR New York at Madison Square Garden, the San Diego Padres, Las Vegas Motor Speedway, and PRCA Rodeo's.
Morgan Leigh Band has been an opening act for Pat Benatar, Garth Brooks, Emerson Drive, Chris Young, Craig Wayne Boyd, James Otto, Sammy Kershaw, Phil Vassar, Raelynn, Roger Clyne and the Peacemakers, and Kevin Fowler.  With 63 shows in 2016, the band is ready for a busy and better 2017.
Stephen Ray is a country music artist who lives in San Diego, California. Though raised in parts of Wisconsin, Michigan and California, Stephen brings a unique sound to country music. He has performed with artists such as CMA and ACM Award-winners Chris Janson and Parmalee, and his music has been featured on all major streaming networks as well national television including the NFL Network, MTV, CBS Sports, and more. His eleven song album, California Country, was released in 2018 and a follow up single, Fast Lane, was released in 2019.
The album's first single, "I'm an American" was inspired by a friend who enlisted in the U.S Navy. The song is an uplifting and inspiring ballad that elevates the core principles of what it means to be an American and inspires anyone who may be starting a new adventure in their lives. "Liking Your Style" and "Home Team" are additional fan favorites from the record and are upbeat pop country songs that have seen high praise and streams across digital outlets. A music video for Liking Your Style features 100 people across the country taking selfie-videos singing along.