Luke Bryan Concert Party Bus from Moonshine Beach
Thu Sep 23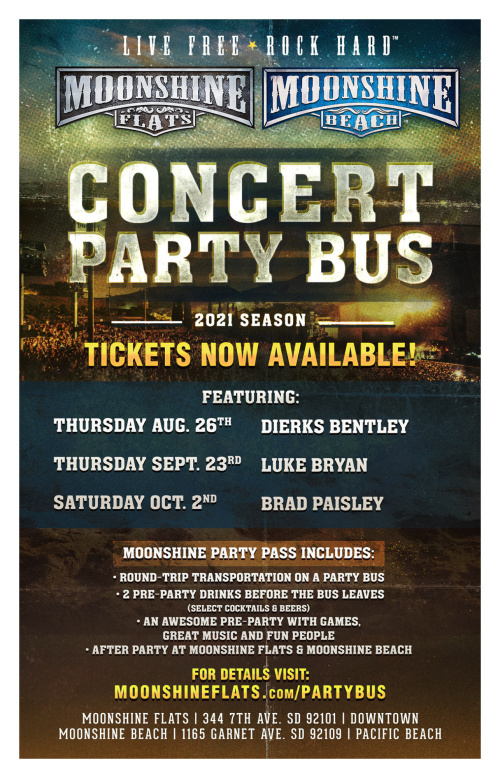 Event Description
Country Concert Season is officially BACK!
The best way to party before a country concert?
Pregame at MOONSHINE BEACH!
The best way to get to a country concert?
A MOONSHINE BEACH party bus!
HERE IS WHAT THE TICKET GETS YA:
Round-trip transportation to North Island Credit Union Amphitheater on a Party Bus
2 pregame drinks at MOONSHINE BEACH before the bus leaves (select beer & cocktails)
An AFTER PARTY at Moonshine Beach
A VIP TICKET GETS YA:
All of the above PLUS a Moonshine Beach Koozie, Moonshine Beach American Flag Bandana and an extra Drink Ticket!
CHECK-INS are at MOONSHINE BEACH
1165 GARNET AVE. SAN DIEGO, CA 92109
*Check-in starts at 3PM
*Buses will depart at 4:30PM
*You are allowed to bring your own booze for the bus ride! NO GLASS containers!!