Eddie Montgomery Live in Concert at Moonshine Flats
Thu Sep 1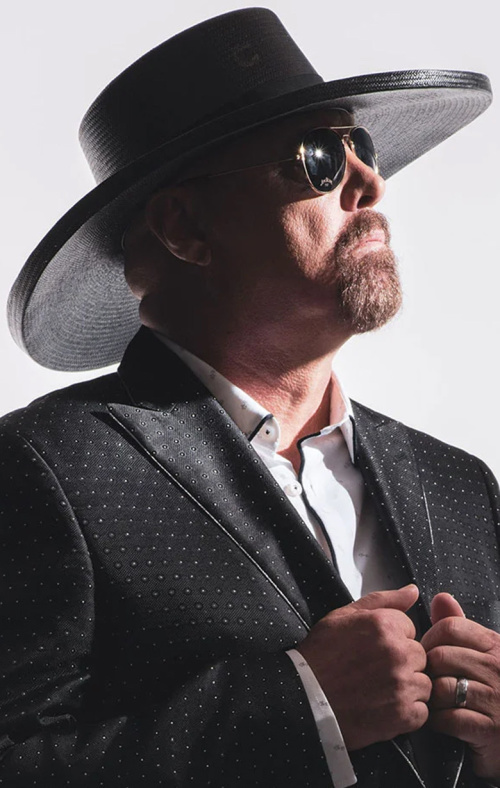 Event Description
TICKETS ON SALE: FRIDAY, 2/11 @ 10AM
EDDIE MONTGOMERY
Eddie Montgomery's 13-track solo debut album, "Ain't No Closing Me Down," is now available digitally following the release of the physical CD last fall exclusively through Walmart. The digital deluxe version available on all streaming platforms includes one new song, "You Pissed Me All The Way Off," written by Jim "Moose" Brown and Travis Meadows. In addition, the lyric video for "Higher," a duet with country legend Tanya Tucker, is now live here.

The release of "Ain't No Closing Me Down," marks a milestone in Montgomery's storied career as he "keeps the sounds and spirit of Montgomery Gentry at the forefront" (Wide Open Country)" on his solo debut album. Produced by acclaimed music producers Noah Gordon and Shannon Houchins, "Montgomery pours a lot of life and emotion into every song on the album, matching his philosophy on living life to the fullest (Billboard)." Montgomery co-wrote eight of the 13 tracks featured on the new project and performed the title track, "Ain't No Closing Me Down," live from Nashville on Fox News Channel's All-American New Year's Eve special.

"With the help of some of Nashville's best honky-tonk-flavored writers, he fashioned Ain't No Closing Me Down, an album that is both a tribute to the past and a rowdy reach into the future (Cowboys & Indians)." Written and produced during the pandemic, "Eddie Montgomery's debut solo album started with a garage party that never quit (Taste of Country)."

Highlights on the album include the first love song Montgomery has ever written inspired by his wife, "She Loves Me;" "Higher, "a standout duet" (Forbes) with country music icon Tanya Tucker; "My Son," the featured theme song in the new movie, "Old Henry," which "quickly transformed into a far more personal narrative" (People.com) when Montgomery joined Noah Gordon to co-write the song; and "Alive and Well," "about resilience in the face of adversity (Rolling Stone)." "Love and loss, the importance of parenting, and strong values pervade the collection. (Country Standard Time)."