Sheyna Gee Live at Moonshine Beach
Fri May 27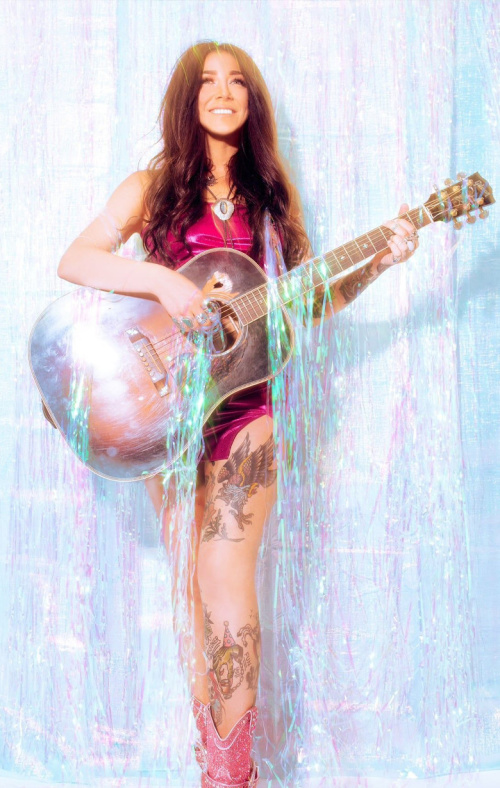 Event Description
GUEST LIST INFO:
Guest List Sign-Up Ends @ 8pm
Guest List Closes @ 10pm. Must Arrive by 10pm for Guest List Consideration!
Cover Charge begins @ 7pm
For bachelor/ette parties, birthday or special event occasions, contact info@moonshinebeachsd.com
NIGHTLY SCHEDULE:
Outdoor Opens @ 4pm | Dance Hall Opens @ 8pm
Line Dancing & Lessons: 8pm-10pm
Live Music: 10pm-12am
DJ & Dancing: 12am until Close
Sheyna Gee - Sheyna grew up in Los Angeles, but five years ago, she moved to the Music City. I was curious about what made it the right time to leave LA. The singer-songwriter said, "I began making trips to Nashville since I was eighteen. Eventually, it got to the point I needed to move here. I was playing more original shows than covers, and I had gotten to be a big fish in a little pond kind of thing. I was playing Stagecoach Festivals and opening for big artists. However, I felt like I had done all I could do in Los Angeles. Plus, I wanted to be a songwriter, and all the publishing companies are in Nashville. I would come to Nashville and make a relationship, but I would leave for three months. When I would come back, it felt like I was starting over. I wasn't growing in either market, so it was time to move."
When you have built a following in a different market, moving to Nashville can be challenging. You have to rebuild from the ground up. Gee said, "Since LA was home, I had built relationships since I was a kid. I was playing significant shows out there. When I was thirteen, I opened for Elton John, and at seventeen, I opened for Stevie Wonder. After I switched from pop to country, I was able to open for Easton Corbin and David Nail."
Every artist has their struggles breaking into the music scene in Nashville. Sheyna talked about what has been her most significant challenges. The singer-songwriter said, "The most overwhelming thing to me is trying to connect within the industry. Leaving the connections in LA to move to Nashville, it has been the relationships with radio and publishers that are difficult to establish. Playing live has not been a problem. Fortunately, I am starting to build some relationships and playing different showcases. It feels like I am beginning again like I just moved here."
Sheyna Gee is rediscovering herself as an artist and reintroducing herself to the songwriting community in Nashville. Gee discussed her time in Music City. The singer-songwriter said, "When I got to Nashville, I took it seriously for six months. I accomplished all my goals, but I didn't set any new ones. Then I got sucked into the world of cover bands on Broadway and playing weddings. It was like I blinked, and it had been four years already. At the beginning of 2020, I went into the studio to record because I had a budget. I recorded an EP last February, and then the world shut down in March. I never got to take the release stuff seriously."
Some call Broadway the 10-year trap. You come to town to be a songwriter, but you can lose your focus. Gee talked about how easy it is to get caught downtown. Sheyna said, "You are playing full-time and making money, but you are still playing music. However, you are playing covers. I've built a fan base, and many never would hear my original music if they had not seen me playing on Broadway. But, I didn't focus on my writing. I've written more songs in the last year than I wrote the past five years combined. I wouldn't call it a waste of time, but a transfer of energy."
Sheyna Gee released her latest single, "Anymore," on April 2nd. "Anymore" is the first release for the Los Angeles native since 2019. Fortunately, we will not have to wait another two years for more music from Sheyna. Gee is planning to release three more songs this year. Sheyna wrote "Anymore" with Breann Young and co-produced the song with Chris Hurst. "Anymore" is an easily relatable song for many, especially those who hold on to things that once held meaning.
The singer-songwriter talked with us about the inspiration for the song. Gee said, "Breann and I were talking about how you have a drawer full of pictures or a bag in your closet of things like a shirt someone used to wear. You don't want them, and you are not doing anything with them. But, you keep it. I am the type of person who will respond to an ex-boyfriend, even if they screwed me over. We talked for about two hours, and when we started to write, we finished the song in forty-five minutes."